Mary Kay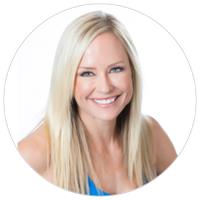 Mary Kay Sheeran is a certified personal trainer and group fitness instructor through AFAA, with more than 15 years of experience. She holds certifications from NCEP and AFAA and is a Licensed Fletcher Pilates Provider. She earned a B.A. from the University of Texas and has a teaching certificate from Our Lady of the Lake University.
She currently is co-owner of FitFusion Fitness Studio and is a personal trainer. She has completed 5 marathons and enjoys the challenge of learning new fitness trends. Ever since she started teaching group fitness at Purely Physical many years ago, she knew that one day she wanted to own her own studio. She is so excited that her dream has finally become a reality. In addition to co-owning FitFusion, Personal training and teaching Pilates, Mary Kay is a mother of 3 children.
Mary Kay instructs the following:
This class is always a surprise. Challenge your body with intense moves using the stability ball, bands, weights and gliders.




Like boot camp/interval type classes? This class is great for getting that heart rate up then toning all of your trouble spots. Alternate cardio and toning for a full body burn!




This class is 30 minutes of cardio kickboxing followed by 30 minutes of lengthening exercises at the barre. Kick and punch your way to a toned upper body and then strength that lower body and core in one class!




An intense full-body workout that stregthens the entire body with a variety of sequences and heavy weights for muscular strength, toning and endurance. This class is designed to spike your body's metabolic rate. Squat, lift, lunge, push and pull as you melt away pounds to create a new lean strong power-house body.




Get your sweat on before the weekend with this calorie torching workout. This class alternates between HIIT (high intensity training) cardio and sculpting in order to keep your body guessing and your heart rate up.