Mary Kay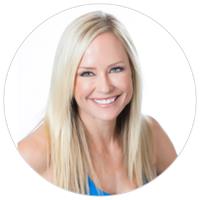 Mary Kay Sheeran is a certified personal trainer and group fitness instructor through AFAA, with more than 15 years of experience. She holds certifications from NCEP and AFAA and is a Licensed Fletcher Pilates Provider. She earned a B.A. from the University of Texas and has a teaching certificate from Our Lady of the Lake University.
She currently is co-owner of FitFusion Fitness Studio and is a personal trainer. She has completed 5 marathons and enjoys the challenge of learning new fitness trends. Ever since she started teaching group fitness at Purely Physical many years ago, she knew that one day she wanted to own her own studio. She is so excited that her dream has finally become a reality. In addition to co-owning FitFusion, Personal training and teaching Pilates, Mary Kay is a mother of 3 children.
Mary Kay instructs the following:
This class is cardio kickboxing at it's best and guaranteed to sweat off your stress and burn and tone those muscles! 1/2 the class is spent in high cardio boxing using 2 or 3lb weights and the other half is for some serious sculpting with heavier weights.

*INTERMEDIATE




Get your upper body toned and terrific and your core fired up with this one class! This is low impact class focuses on moves to strengthen all the muscles in your core and burn calories at the same time. Shoes are optional.
*INTERMEDIATE




This class is 30 minutes of cardio kickboxing followed by 30 minutes of lengthening exercises at the barre. Kick and punch your way to a toned upper body and then strengthen that lower body and core in one class!

*INTERMEDIATE




This class will jump-start your New Year's resolution! Get sweaty, burn calories, tone all over and have fun with Amy, Mary Kay and a few other surprise guest instructors! Enjoy your last day of 2016 knowing that you finished with a hard, heart-pumping workout!