Rebecca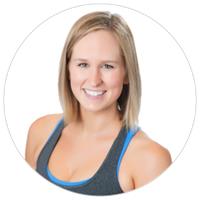 A Kansas native, Becca moved to San Antonio in 2012 to continue her swimming career at Trinity University. Throughout her time swimming, she learned the value of hard work and the rewards of pushing your limits both physically and mentally. She loved the opportunity the off seasons gave her to join different fitness studios and try new things. Now that she has retired from swimming, she is excited to have found FitFusion to make her permanent workout family. She loves the sense of community and that everyone is there with a purpose.
Becca is currently spending her 5th year at Trinity to finish her studies in Engineering and Physics. As a Trinity swimmer, she won 3 consecutive Women's Team Conference Championships and was an individual Conference Champion in the 100 meter Backstroke. She is ready to use this opportunity of leading classes to help you reach your goals and become a stronger person in every aspect. Come to class prepared to work hard and the rest will follow.
Rebecca instructs the following:
Get your heart rate pumping cycling to rocking tunes for 30 minutes and then finish out the burn with 30 minutes of toning FitFusion style.




An intense full-body workout that stregthens the entire body with a variety of sequences and heavy weights for muscular strength, toning and endurance. This class is designed to spike your body's metabolic rate. Squat, lift, lunge, push and pull as you melt away pounds to create a new lean strong power-house body.